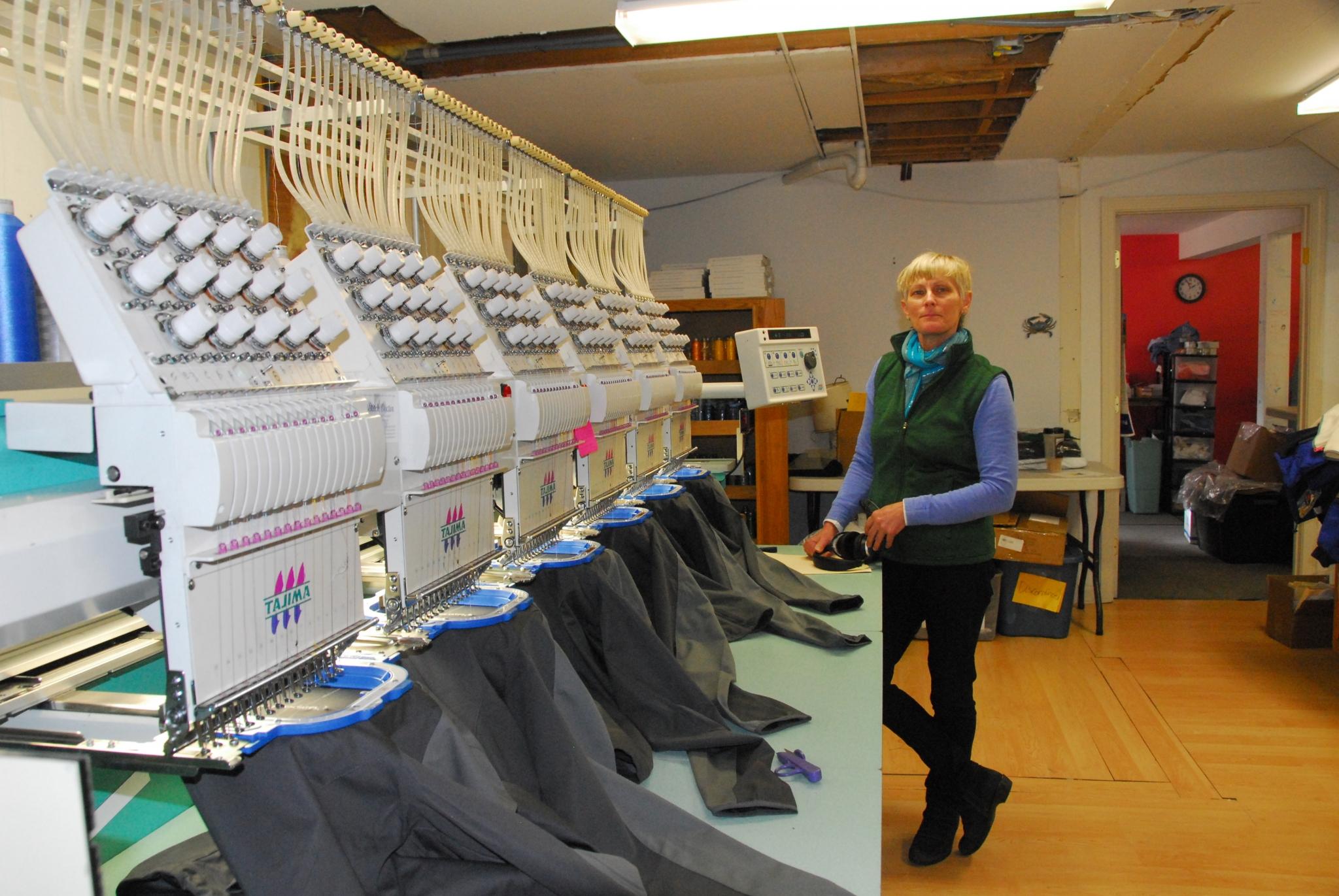 When Carol Hayward bought custom embroidery and silk screening business, Talking Threads 15 years ago, according to her, "I had no business background but was a hard worker." Over a decade later that hard work has paid off, and the business piece she has learned.
When Carol purchased the business, it had been operated on a part-time basis for a dozen years. One of the first significant things she did to grow her business was get out and network. The networking began at local Chambers of Commerce and dovetailed into a long-standing membership with a local chapter of Business Networking International or BNI. It is here she established her robust customer base from local businesses, largely in the trades, retail and restaurant.
As her business grew, Carol complemented her networking activities with business workshops. In her words, "You get stagnant. You need to get out there to hone your skills and interact with other businesses. It's a real nice sounding board." Most recently, as she contemplated taking a "big step" in her business, she took part in the CDP's Grow Smart workshop. According to Carol, "There is nothing but positives to taking a course like Grow Smart." The workshop is targeted to growing businesses looking to take a strategic look at how to refresh and improve their operations. In addition to targeted business topics presented by experts, participants have an opportunity to interact with one another to share challenges and opportunities. "The course helped me get focused and set goals. It was also good to have people ahead of where you are (in business) and those in the same place – it provides good reinforcement."
About
We offer entrepreneurs one-on-one guidance on best business practices, including record keeping, sales & marketing, financial management, and recruiting and retaining staff. Partnering with the Cape Cod Chapter of SCORE enables us to provide just the right business counseling services to a wide range of local businesses. To complement these services, we offer a variety of business development workshops throughout the year.
Pam Andersen, Director of Business and Credit Programs is available for free small business help over the phone or video conference. Find a time that fits into your schedule so you can get the assistance you need to succeed!
Click here to schedule an appointment.